Thanks for Requesting Your FREE Special Reports
Discover more from David L. Deutsch
A-List Copywriting Secrets — My copywriting course that reveals how to write better copy that gets response and sales – or get better copy from staff or freelancers. Click here to find out more.
David's Inner Circle — Get your copy reviewed and questions answered on two monthly calls, plus monthly bonus ad breakdowns, trainings and checklists and templates to shortcut your progress. Click here to find out more.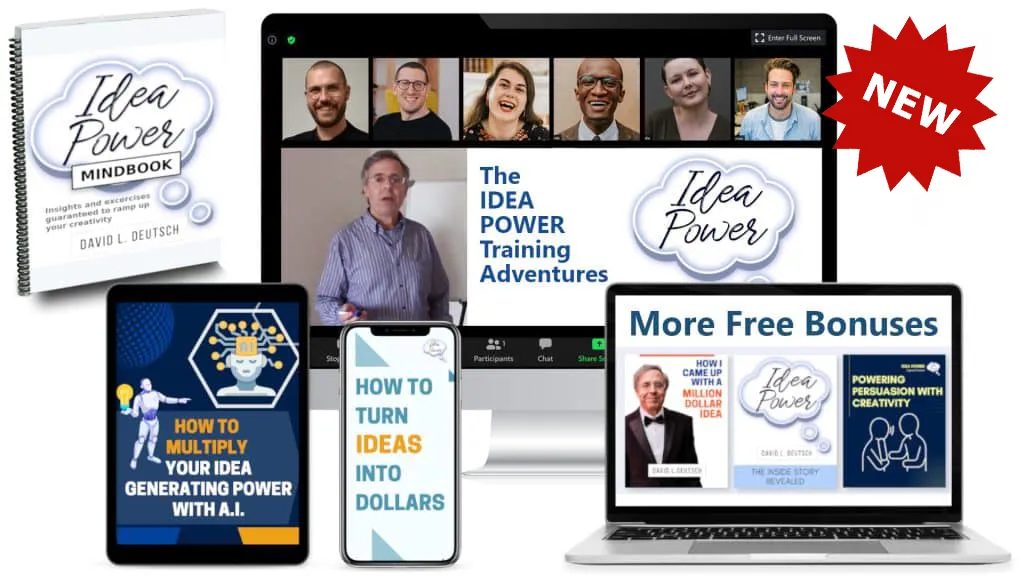 Idea Power — This new training reveals how to come up with great ideas more quickly and easily than you ever thought possible. Get the huge competitive advantage that at-your-fingertips creativity can give you for everything from copy and marketing to new product ideas and problem-solving. Be among the first to get your hands on this just-released training. Click here to learn more.